I find few things more satisfying than getting in the car and going for a long drive, so when the opportunity presents itself I like to make the most of it. What started as a conversation about spending a day or two filming an episode of Hike Or Die with my mate, Tom, turned into a 25-day adventure filled with awe and wonder.
Tom and I had had a few chats in the past about doing a Hike Or Die "bug special" and it was just a matter of me getting myself to Brisbane or the Sunshine Coast for a couple of days, so I initially planned on taking two weeks off work and flying north. But then I thought it would be nice to see a couple of other places along the way, so I abandoned the idea of flying in favour of driving. One thing I really wanted to do was spend at least a couple of days exploring the Warrumbungles National Park near Coonabarabran in northern New South Wales. Coonabarabran was a place I often stopped in overnight whilst making the trip from Noosa to Melbourne when I was living on the Sunshine Coast, but I never had enough time to have a good look around the national park, so that was quickly added to the must-see list.

To get from Coonabarbran to Brisbane is a 9-hour drive if you don't stop, so I figured I would break it up with a stop somewhere in between. It just so happens that there is a nice little town just over the Queensland border called Stanthorpe and it just so happens that Stanthorpe is close to a little place called Girraween National Park. This park had me intrigued for a while, thanks to a couple of friends of mine, Vanessa and Chris Ryan, who have spent the past few years developing a wonderful website dedicated to the place (http://www.rymich.com/girraween/). Situated in the heart of the Granite Belt, Girraween National Park was going to be something unlike anything I had ever seen before. It turned out that Vanessa and Chris were planning on being in the park in the middle of the first week of my trip, so instead of staying a few days in Coonabarabran on the way north, I would only spend one night there and then head to Stanthorpe for a few days, so I decided to make Coonabarabran a two- or three-day stop on the way home.

At this point I realised that two weeks may not be enough, so I added another week to the plans. This would also allow for a few days in Brisbane to catch up with a few friends I hadn't seen for a while (and a few friends I had never met in person before) and check out some of the surrounding nature reserves such as Boondall Wetlands Park, Mt. Coot-Tha Forest and Mt. Glorious. However, it quickly became apparent that a few days wasn't going to be enough, so I stretched it out to six days.
But I still had plans on spending a week on the Sunshine Coast to see a few more people and visit some of the old haunts where I first started learning the art of macro photography, as well as allowing time for the return trip home, so was three weeks going to be enough? No it wasn't, so a fourth week was added to the agenda.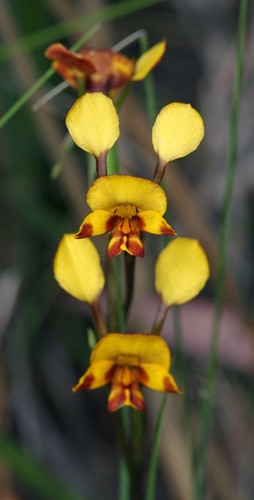 Now I had plenty of time up my sleeve, with a full week available for the trip home. For quite some time I wasn't entirely sure what I was going to do on the way south. Initially I had plans to cut from Coonabarabran across to Sydney and perhaps even follow the coast home, but in the end my final destination was decided for me. About a month before the trip was due to commence, I was contacted by Dr Adam Slipinski from the CSIRO, who was interested in seeing some of my Longhorn Beetle images for an upcoming volume on the Longhorn family, Cerambycidae. When I mentioned that I might be in a position to stop in at Canberra to meet him, Dr Slipinski was all for the idea, so the last stop before home was locked in. This was ideal because it also meant I could achieve my dream of visiting the home of the largest insect collection in the southern hemisphere. What a perfect way to end the grand tour!
And so it came to be that a road trip was born, and what a trip it was! Between October 20 and November 13, 2014, I covered 5,891 kilometres, visited 25 different locations and took 2,710 photographs. This nice little haul of photos included 568 insect and spider species, 50 wildflower species, plus a record of some of Australia's breathtaking landscapes. In very much understated terms, it was a memorable trip.
Time to start thinking about the next one.
Do you have a question or comment? You're welcome to get in touch with me through the CONTACT PAGE.