In my post about Lesueur National Park, I mentioned its extraordinary floral diversity and the fact that it contains 10% of Western Australia's described plants. As impressive as that is, Fitzgerald River National Park on the state's southern coast makes Lesueur look like a cottage garden. Not only does Fitzgerald River's 330,000 hectares eclipse Lesueur's 27,000, but it is also where you can find 1,800 species, which is close to 20% of WA's known plant life, including 60 or so species that are found nowhere else. Now, that's impressive!
Fitzgerald River National Park was the main inspiration for my trip out west. Ever since I first read about the place years ago, I knew I had to go there one day, so when I seriously started planning my grand adventure I started with this place on the list of destinations and then built the rest of the trip around it. It ended up being the last major stop on my way back east and it was the icing on the cake.
After leaving Stirling Range National Park on the 5th of October, 2018, it was a leisurely drive to the town of Hopetoun, situated on the coast at Fitzgerald River National Park's eastern edge and my base for the next 4 nights, but unfortunately it rained throughout the day and into the evening, so I had to wait until the next morning to head to the park. It was still lightly raining when I started out the following day, but I had made up my mind not to waste any more time and to face whatever nature wanted to throw at me. I would find a way of keeping my camera gear dry, even if I had to get saturated as a consequence.
From Hopetoun, it's only a 10-minute drive to the park and before I knew it, I had crossed the thin strip of land that separates Culham Inlet from the Indian Ocean and I was taking in the view of East Mount Barren, whose summit was only just visible through the low cloud. The gods must have favoured me because only a few minutes later the rain stopped and within half an hour the clouds began to dissipate and the first rays of the sun filtered through. From there it just got better and better.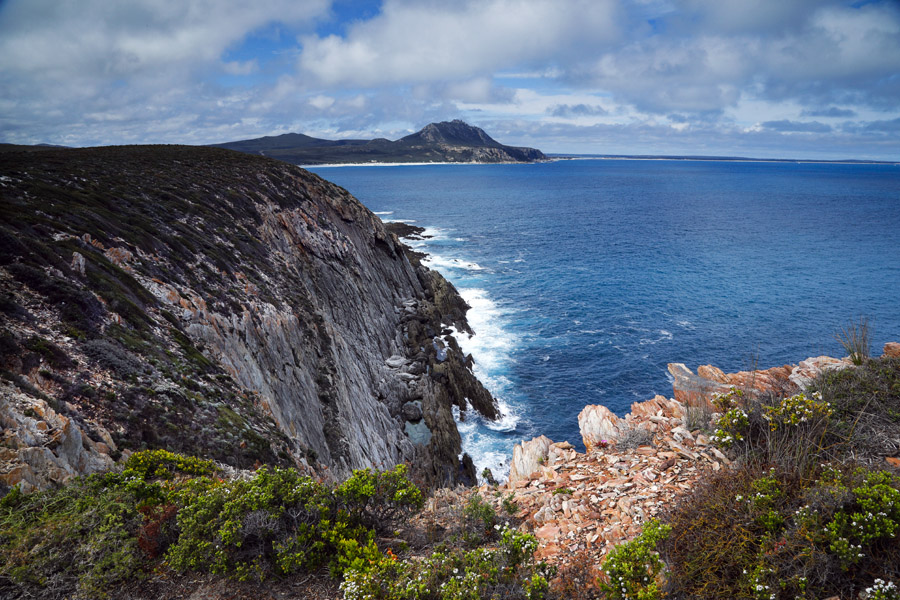 The next three days were pure pleasure. Even though the road to the western end of the park was closed, there was more than enough on the eastern side to fill my time. A hike to the summit of East Mount Barren was rewarded with sweeping views in all directions, a walk to Cave Point ended with beautiful views of the coastline, and at Hamersley Inlet a short walk along a sandy trail led me to Hamersley Beach, where I was completely blown away by the chaotic rock formations that jutted up from the sand like jagged teeth. No matter where I looked in this park, there was something breathtaking on every scale.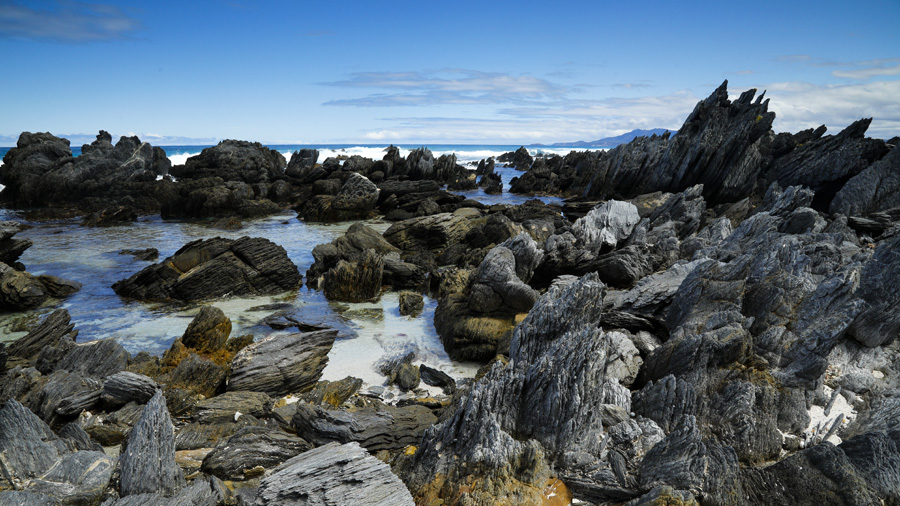 It's safe to say I didn't see every one of the 1,800 plant species during my three full days of exploring, but it was pretty clear that the park was living up to its name as one of Australia's biodiversity hotspots. I only photographed about 60 species, probably because I was constantly distracted by the incredible landscapes and I was trying to focus on finding the small creatures that inhabit the park, but I did get to see for the first time the majestic and prehistoric-looking Royal Hakea (Hakea victoria), a species that is endemic to Western Australia and is noted for its striking green and yellow leaves.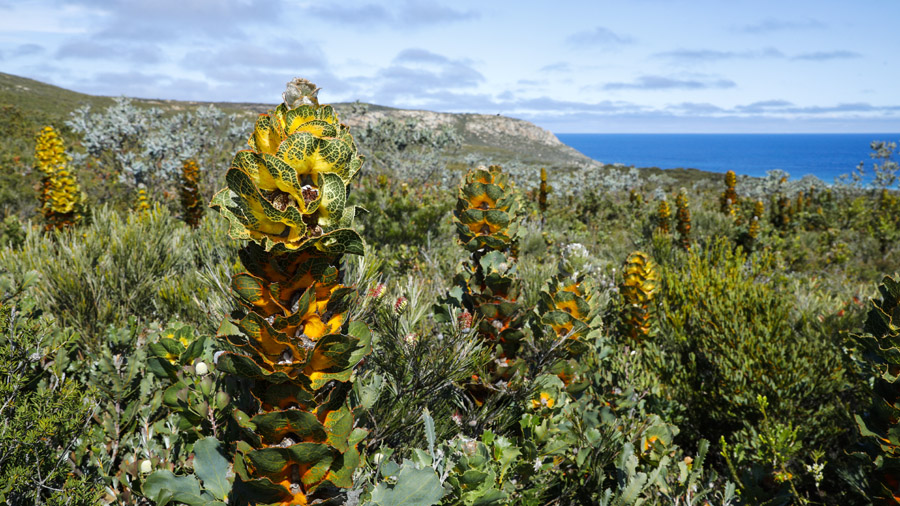 And here are a couple of other worthy mentions…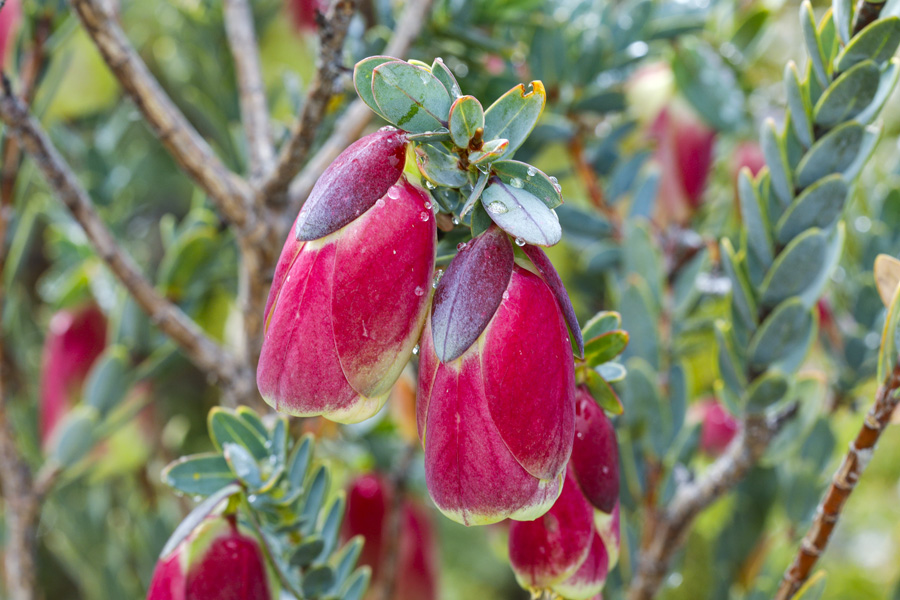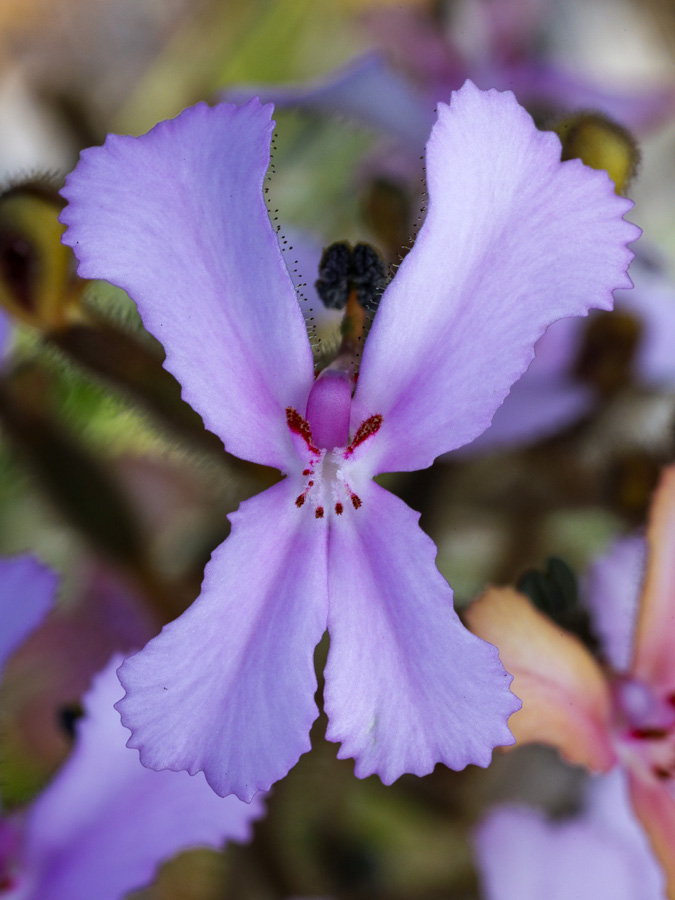 41 insect and spider species wasn't a massive haul for 3 days, but the cool weather probably had something to do with that. However, there were some very interesting finds and the following are just a few of them: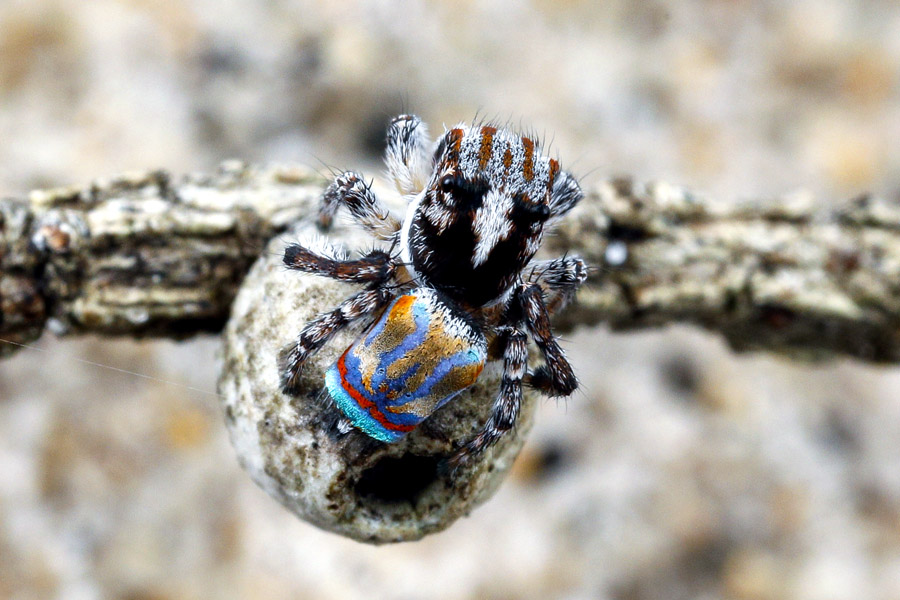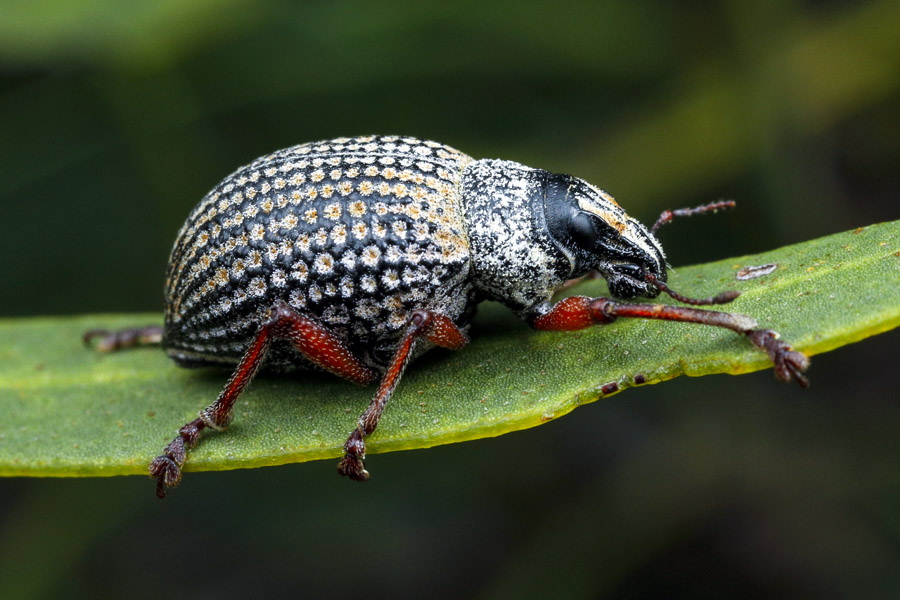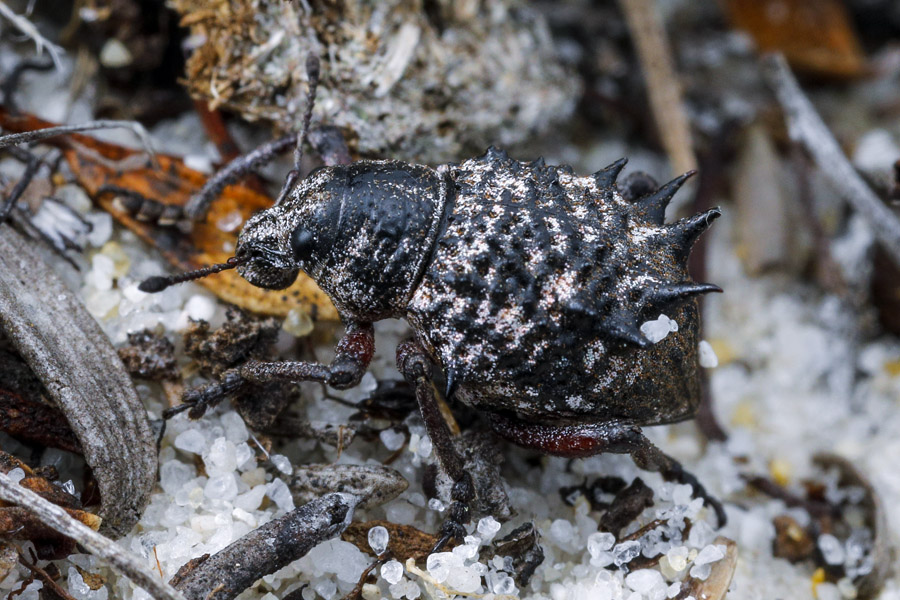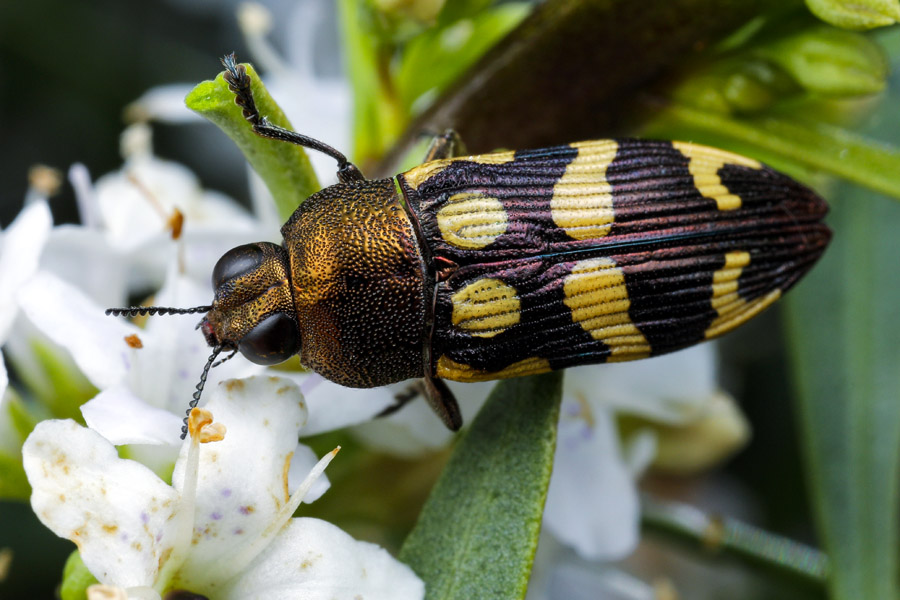 Three days was nowhere near enough time to really immerse myself in Fitzgerald River National Park, so I will definitely have to return one day to discover more of its natural treasures. Until then, I will cherish the memories of my brief but fulfilling visit.
To see more photos of Fitzgerald River National Park's flora and fauna, please visit the GALLERIES and search for the park name.
Do you have a question or comment? You're welcome to get in touch with me through the CONTACT PAGE.