Even before I set foot in Stirling Range National Park I knew I was in for a treat. Long before I thought about making the trek to Western Australia, I had read about the place and had heard people recount their trips to the park and there was never anything but glowing praise, so it would have been foolish of me to exclude it from my itinerary. After a brief but enjoyable stay in Denmark on WA's southwest coast, I made the long-awaited 115-kilometre drive northeast to Stirling Range and I was instantly in love.
This is the first photo I took upon entering the park…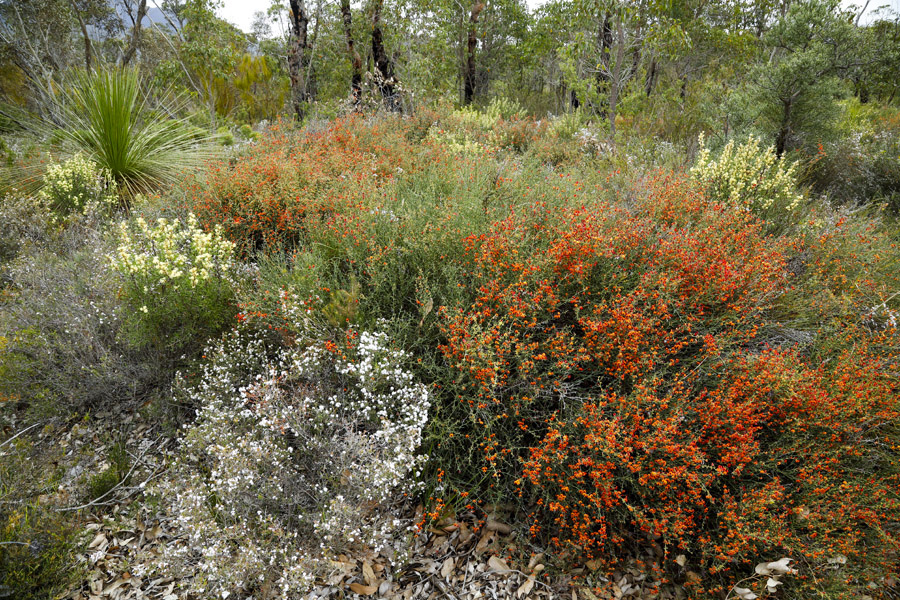 It was like driving into the native garden of my dreams. The colours, the textures, the random yet perfect placement of plants. It all combined so beautifully to create a splendid vision of the very best that nature has to offer. I could go on, but I hope this and some of the other photos convey what I am trying to express.
There was no doubt that I was going to thoroughly enjoy my 4 days here, but the weather was going to be a true test of my resilience. From the day I arrived on the 1st of October, 2018, until my departure on the 5th, I was constantly pursued by cold, blustery showers, with temperatures that never exceeded 12 degrees, but I had to keep reminding myself that this could be my one and only visit, so I made the most of every day, regardless of the conditions, and left with a healthy 485 photos.
I went for various drives and walks, including a hike to the summit of Mt. Trio. It was a fascinating walk with plenty of wildflowers to be seen. The upper slopes were draped in low cloud, which added a certain charm, but when I reached the top, visibility was down to 20 meters……and then the rain started. How I kept my camera gear dry, I have no idea, but I was soaked to the skin by the time I got back to my car. I think that made me a bit hesitant to do any more long hikes, so I never ended up tackling Bluff Knoll, the highest peak in WA's south west, and it's probably just as well because I never once saw its summit during my entire stay. I was quite content to stick to the lowlands.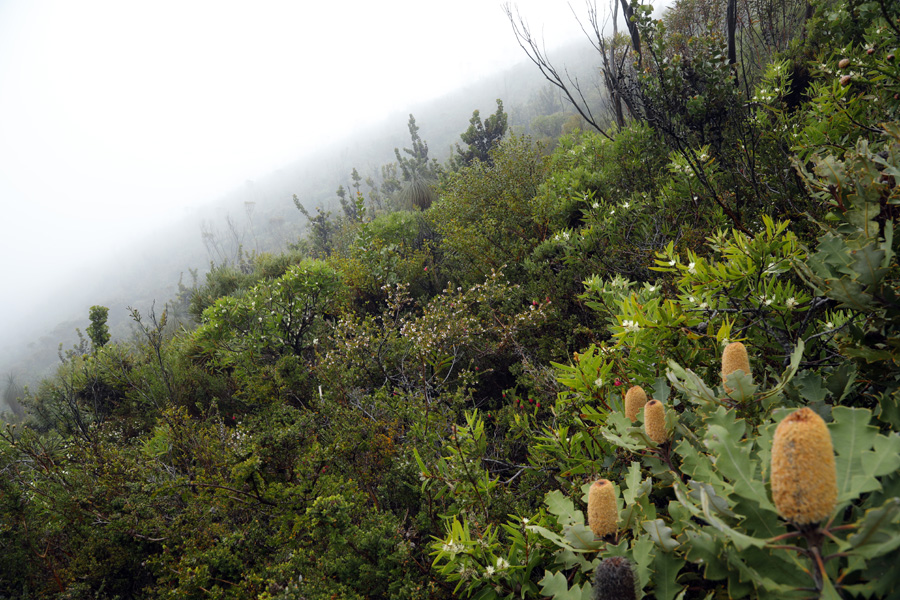 Cold weather means a lot less invertebrates, so that was the first fact I had to accept, but I still went out each day in the hope of finding something and I managed to spot a few hardy souls going about their lives on the ground and in amongst the vegetation..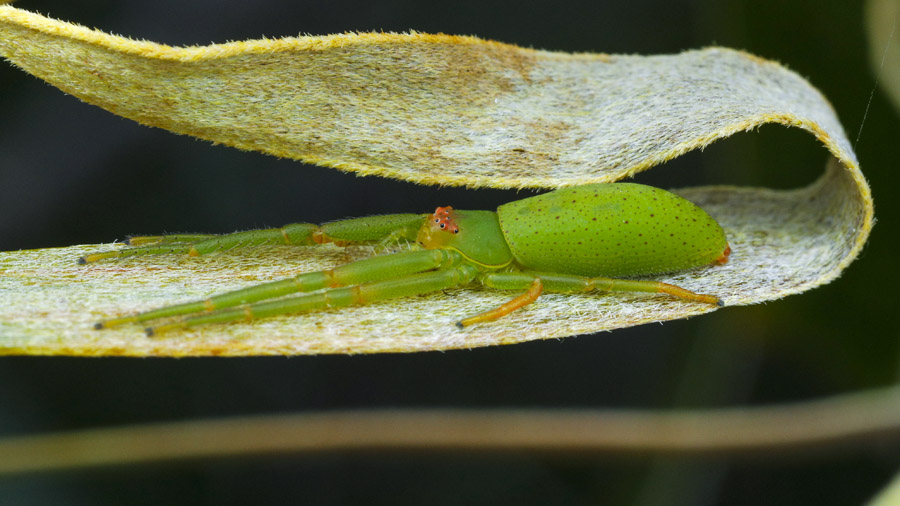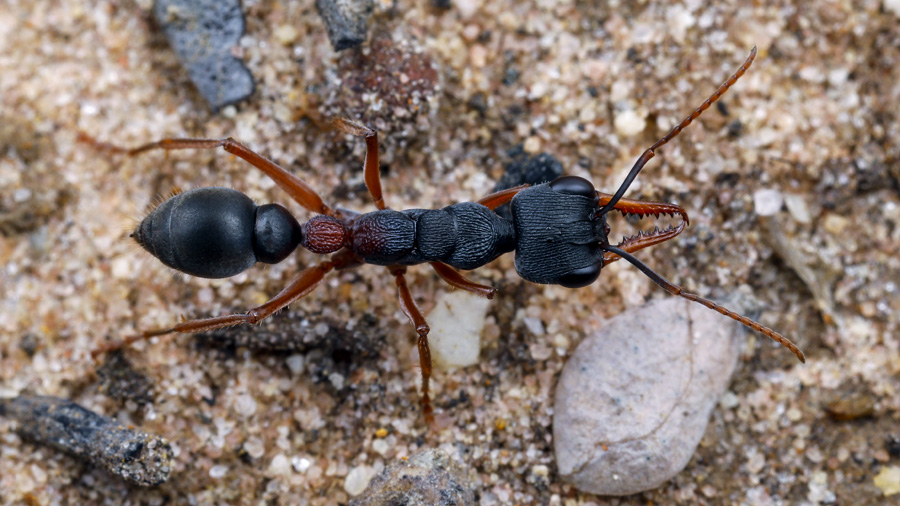 My main aim is always to photograph macro fauna, but given the conditions, I knew it wasn't going to be too productive on that front, but this was Spring and the local flora was putting on its greatest display, so I was happy to divert my attention to the wildflowers whenever the opportunity presented itself, which was often.
The park is home to approximately 1,500 plant species, some of which are found nowhere else, and it seemed that a lot of them were in flower during my visit. One of my particular interests lies with native Orchids and Stirling Range National Park offered up some real beauties. The day I arrived I took a short walk around the outer edges of the campground and spotted 8 species within a couple of hours, and during a guided walk the following morning, another 10 species were added to the list, including some fascinating hybrids.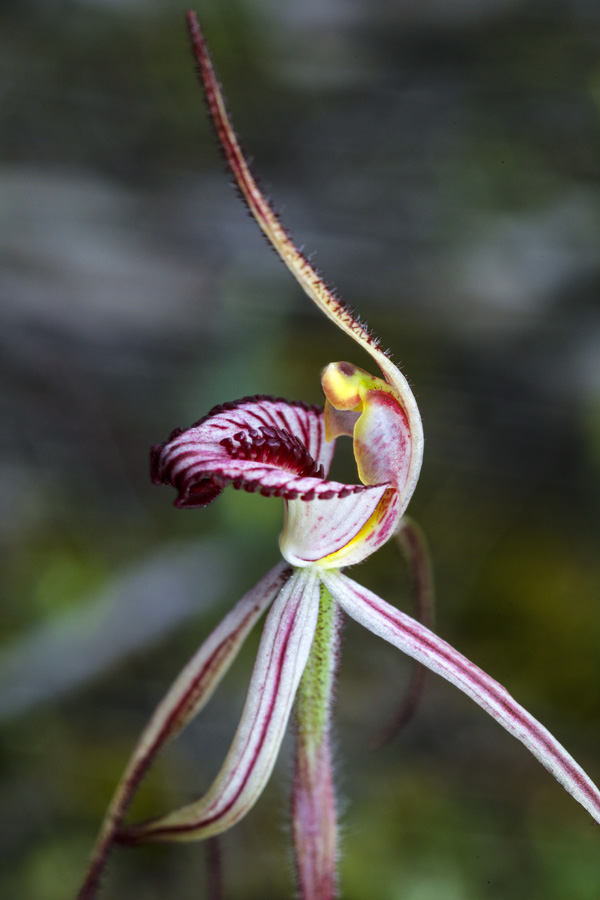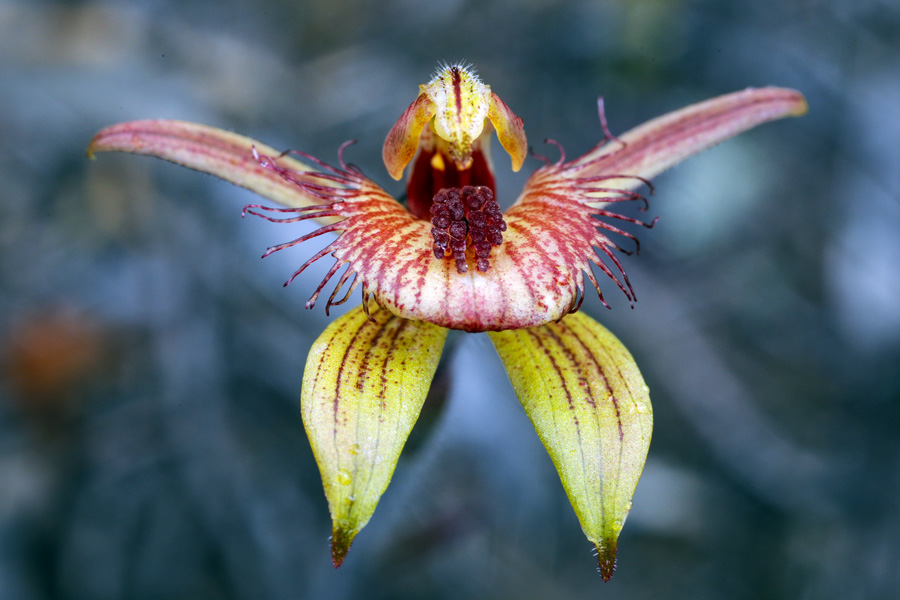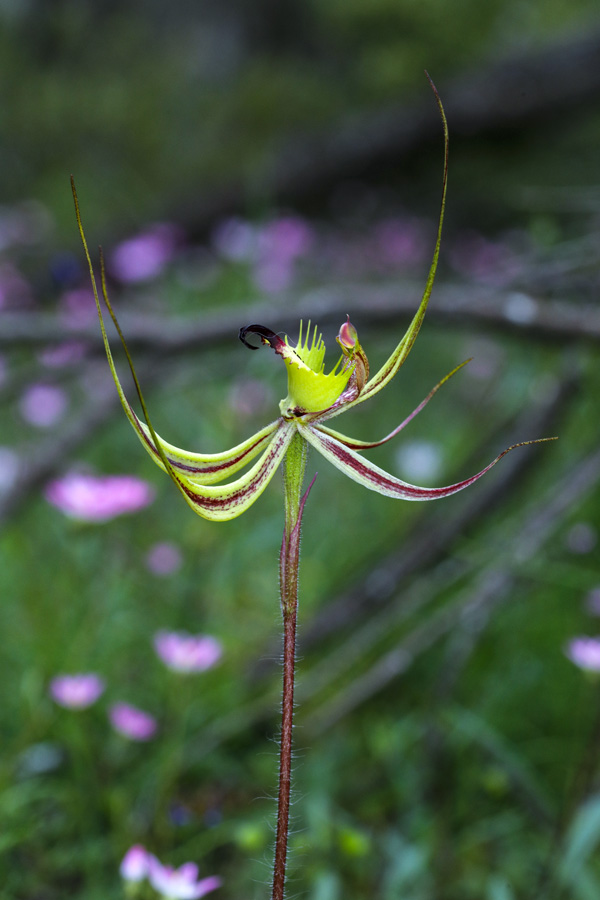 It was amazing to see so many of the plants I had only ever seen in nurseries or gardens – Boronia, Dampiera, Daviesia, Gastrolobium, Hakea, Isopogon, and the list goes on – but there were some genuine surprises that I never expected to see, or simply had never heard of before…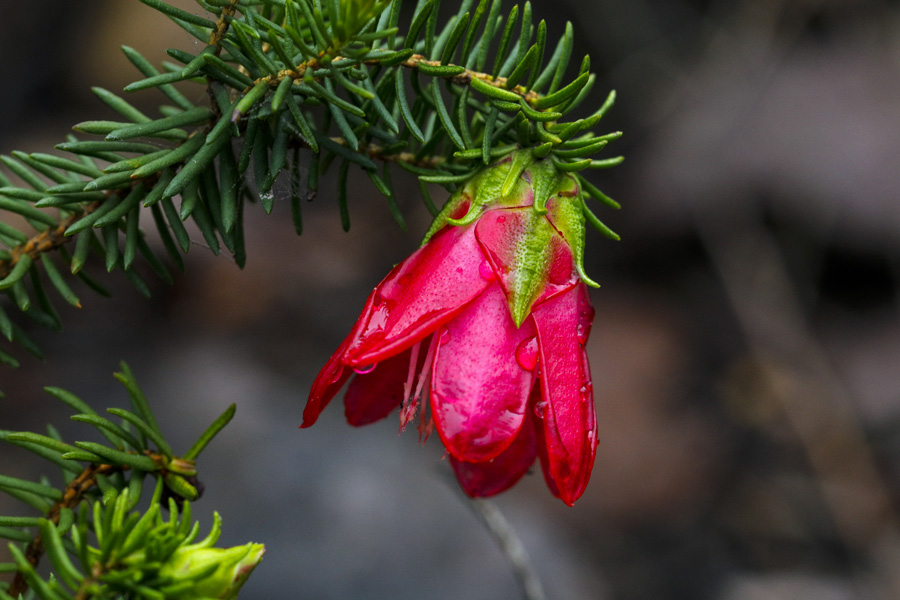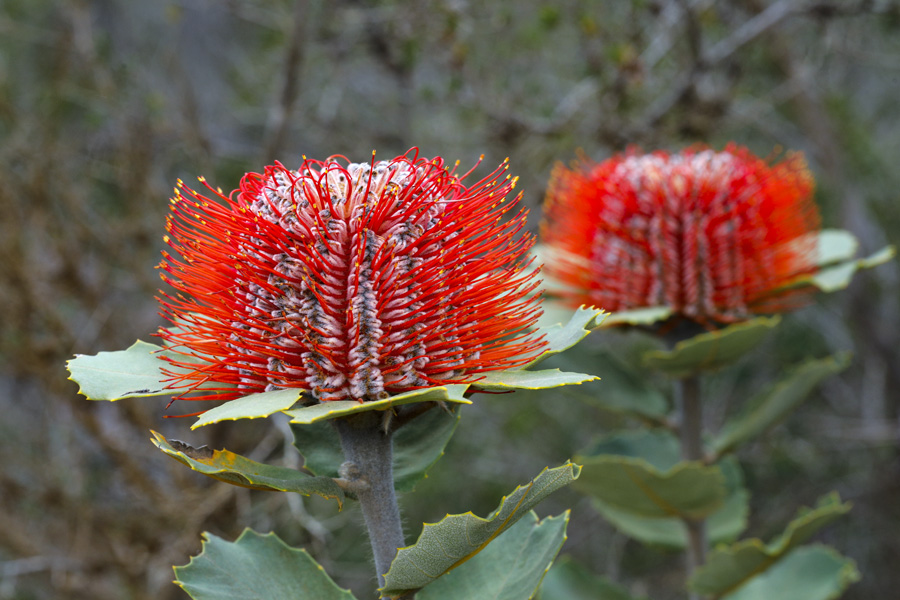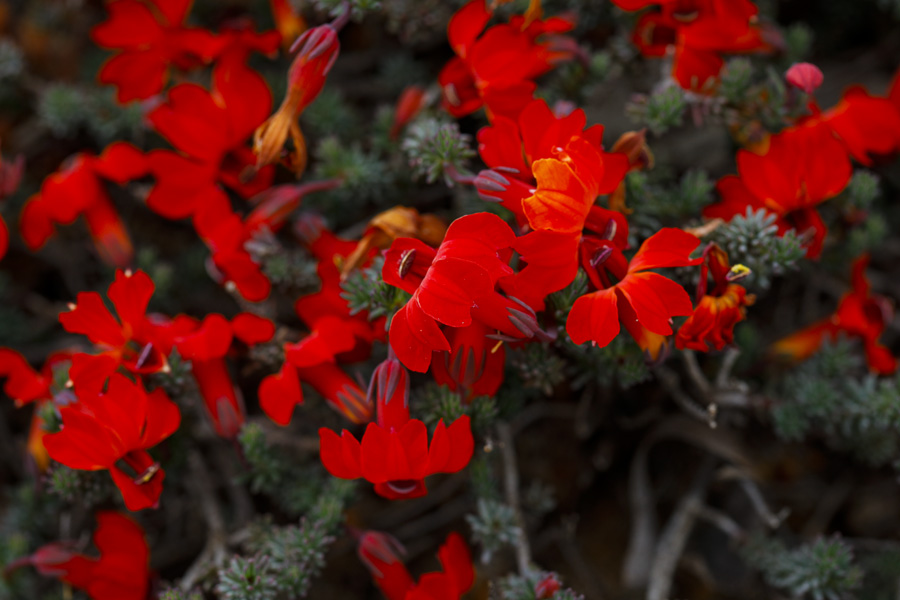 The weather may have been less than desirable and at times downright frustrating, but I still have nothing but fond memories of my time at Stirling Range National Park and I would recommend it to anyone. I would dearly love to go back there one day, hopefully during warmer, sunnier days and who knows, maybe I will finally get to see the summit of Bluff Knoll.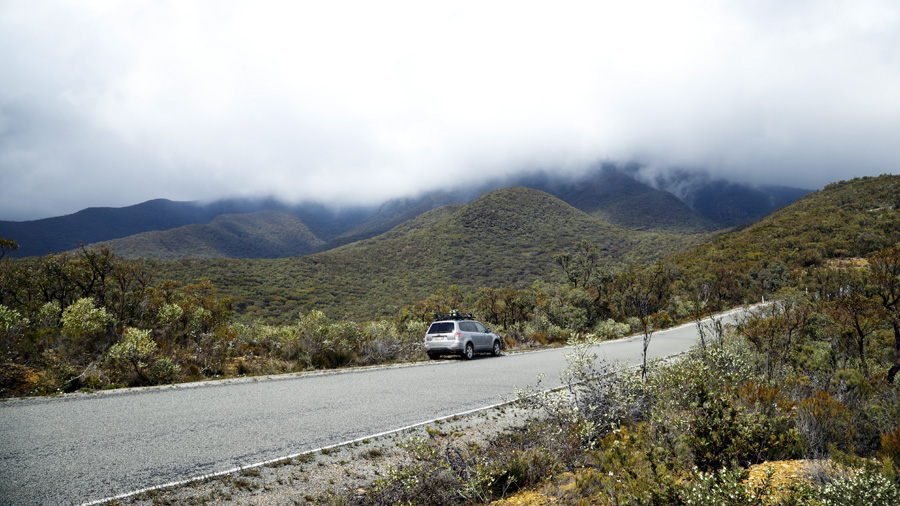 Please visit my photo GALLERIES and search for Stirling Range to see all of the insects, spiders and wildflowers I photographed during my stay.
Do you have a question or comment? You're welcome to get in touch with me through the CONTACT PAGE.