If you ever decide to take a drive along the Cunningham Highway in southeast Queensland, whether it be travelling from Warwick to Brisbane or vice versa, there is an obstacle that must be negotiated along the way. Approximately 50 kilometers northeast of Warwick, forest-clad mountains rise sharply above the surrounding farmland and there is only one place where you can pass through them. The crossing point is called Cunningham's Gap and it bisects the delightful Main Range National Park.
Main Range National Park is part of a mountain chain that straddles the eastern part of the Queensland – New South Wales border. There are a number of other conservation areas along this range, such as Mount Barney National Park, Border Ranges National Park, Lamington National Park and Springbrook National Park, and together these form part of the Gondwana Rainforests of Australia World Heritage Area, a large tract of protected sub-tropical rainforest.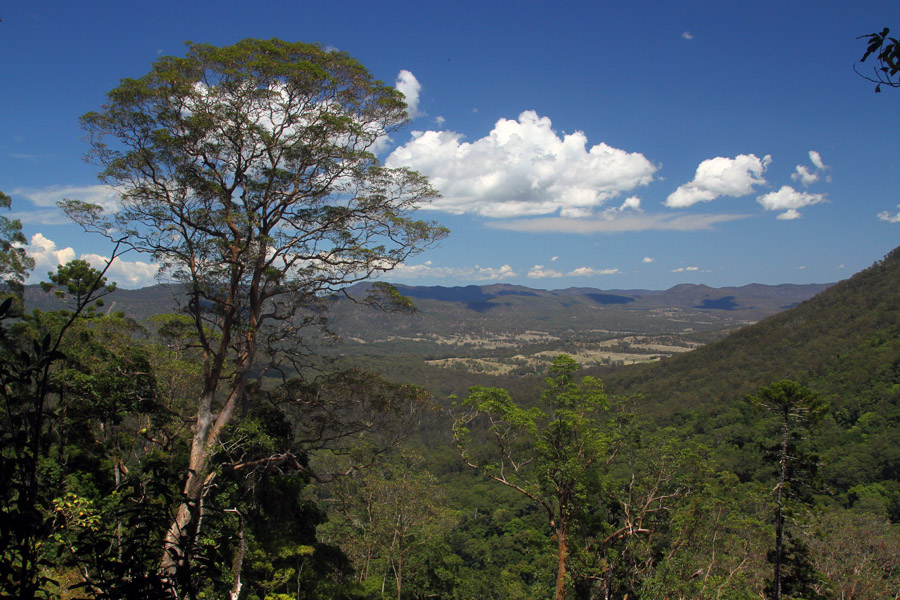 In October, 2015, I went on an 18-day road trip from Melbourne to Queensland's Sunshine Coast and back again, and four of those days were spent in Stanthorpe, a town located 40 kilometers north of the Queensland-New South Wales border in the heart of the Granite Belt. Most of my time there was spent exploring Girraween National Park (see my other posts Nature's Jewellery Box and Gotta Love Girraween! ), but I decided to set aside a day to go for a wander in Main Range National Park.
It only takes about an hour and twenty minutes to drive from Stanthorpe to Cunningham's Gap and when you reach the gap, there is a carpark right next to the highway. On the carpark side of the road is a walking track that leads to Mt Cordeaux. On the opposite side of the highway is a track that winds its way up to Mt Mitchell. I chose the Mt Cordeaux track this time. This is a 6.8km return trip and the guides say it takes around 2.5 hours to complete, so I made sure I gave myself plenty of time because I usually at least double the suggested time due to my insect-hunting pace. As it turned out, I spent a little over five hours exploring this fascinating place.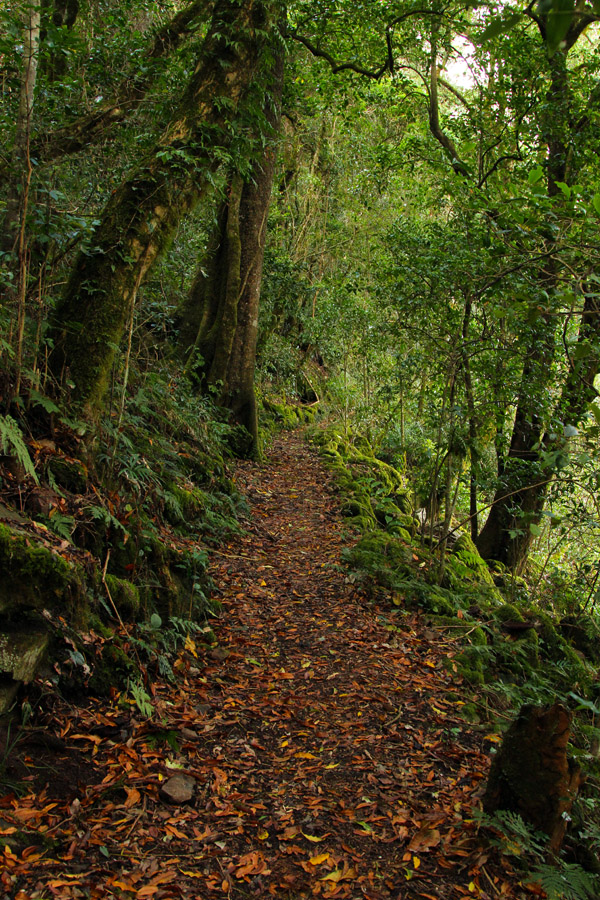 After leaving the carpark, the track immediately plunges into the lush sub-tropical rainforest, which at first glance appears lifeless apart from the vegetation, but gradually reveals its secrets. Birds are often heard without being seen, and occasionally you will hear something bounding along the forest floor and you might catch a glimpse of a Pademelon, a small member of the Kangaroo and Wallaby family, as it disappears into the undergrowth. There are certainly a good number of invertebrates inhabiting the densely vegetated spots, but I found them to be more abundant where the track heads up and out of the rainforests to the more open sections near the summit of Mt Cordeaux. Here the warmth of the sun is largely unhindered and there are more flowering plants, so the insects and spiders have all they need to fuel their fast-paced lives.
The steep, rocky slopes of Mt Cordeaux and the ridge that follows the escarpment north to Bare Rock and beyond are covered in small to medium sized trees, shrubs and grasses, and some areas are dominated by Grass Trees (Xanthorrhoea species) and the impressive Giant Spear Lily (Doryanthes palmeri), with its mass of red flowers on the end of a long stalk that droops under the weight. I spent most of my time searching in and around the Grass Trees and lilies, with mixed results. As is always the case, there were one or two insects that managed to elude my camera, but I did manage to come up with a few interesting finds.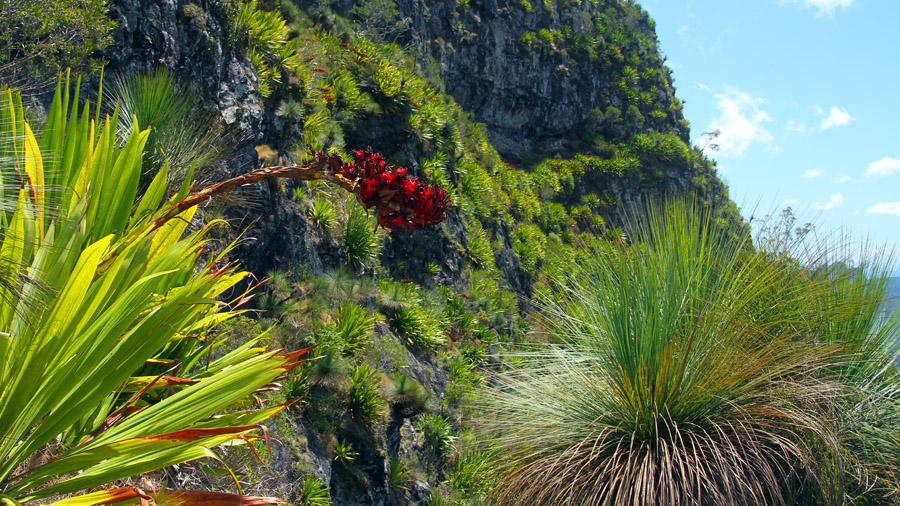 It wasn't the most productive day I have ever had in terms of invertebrate photography, but I still class it as a successful day and it was certainly enjoyable. After all, how could anyone be unhappy when they are surrounded by such stunning views? Here are a few of my favourite photos: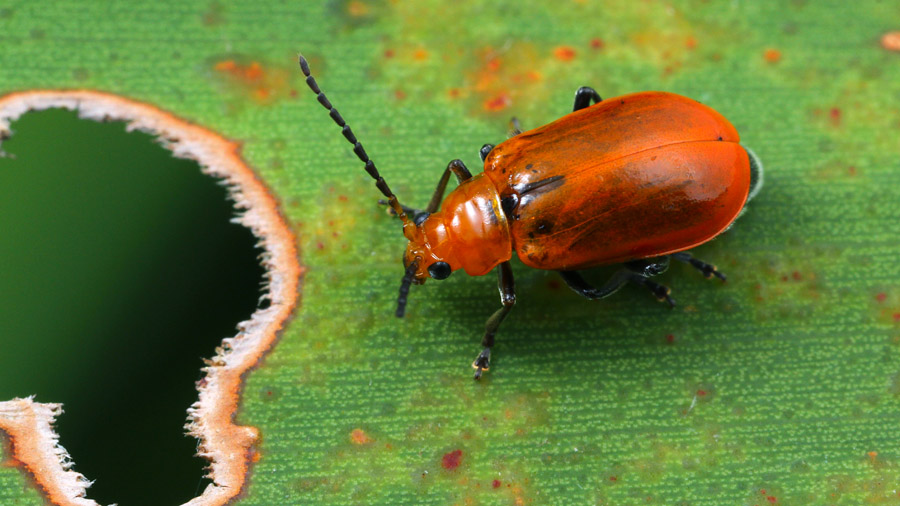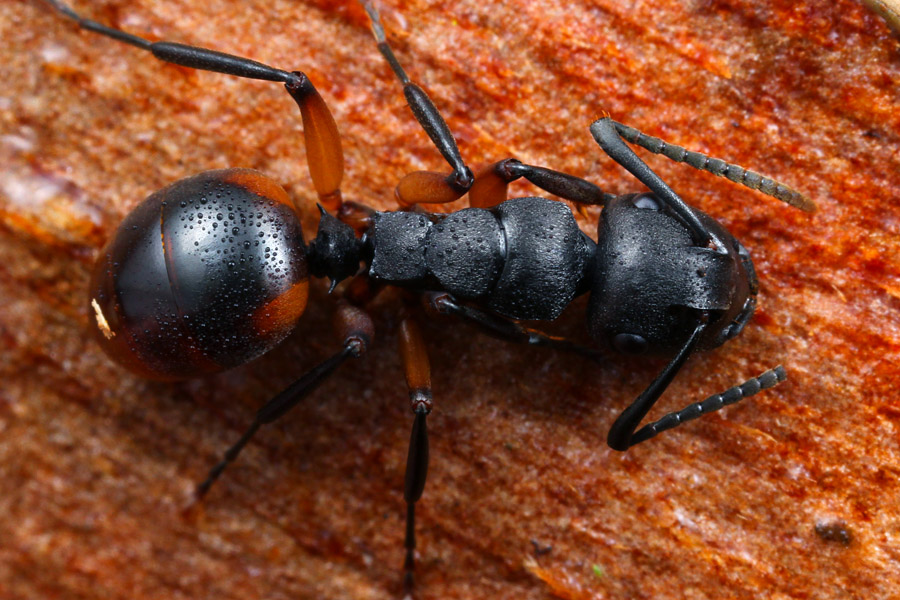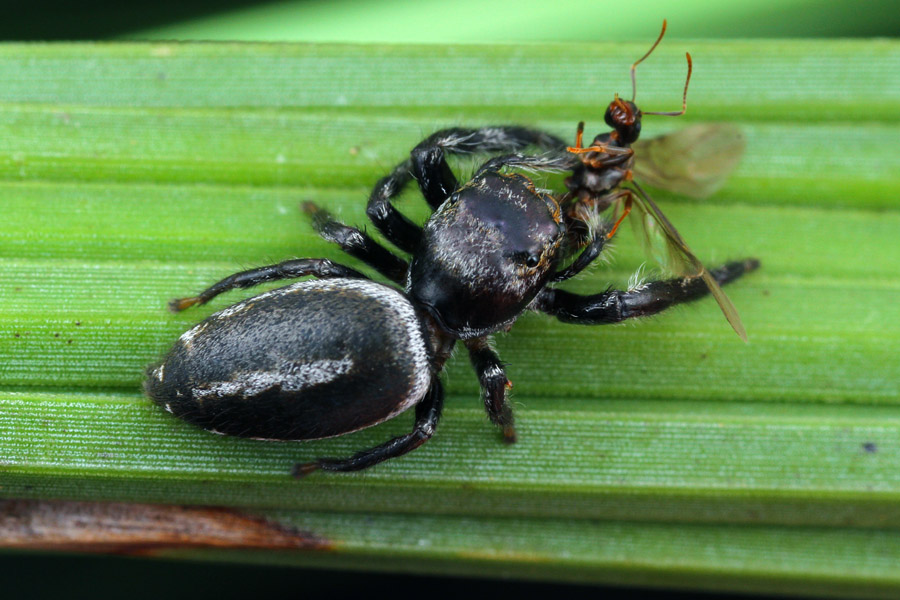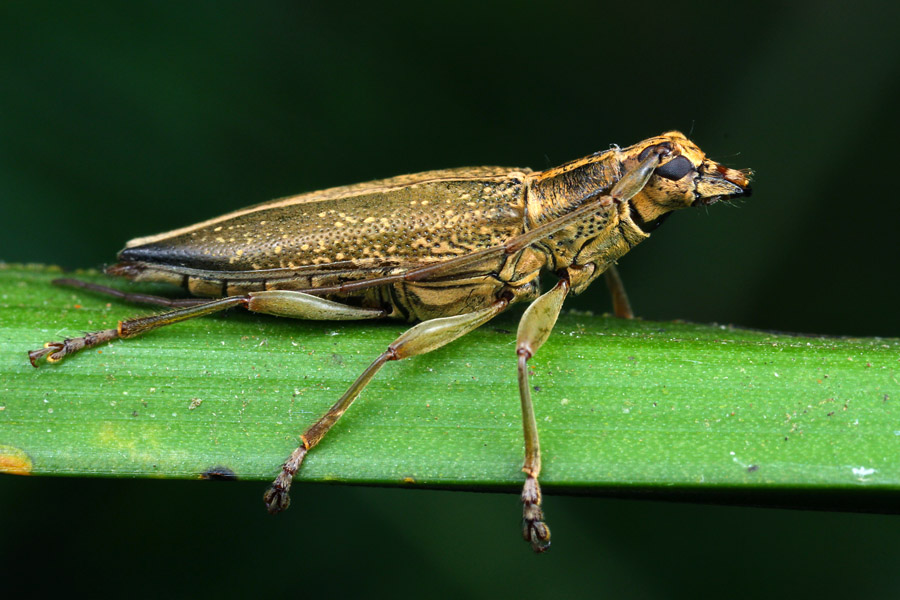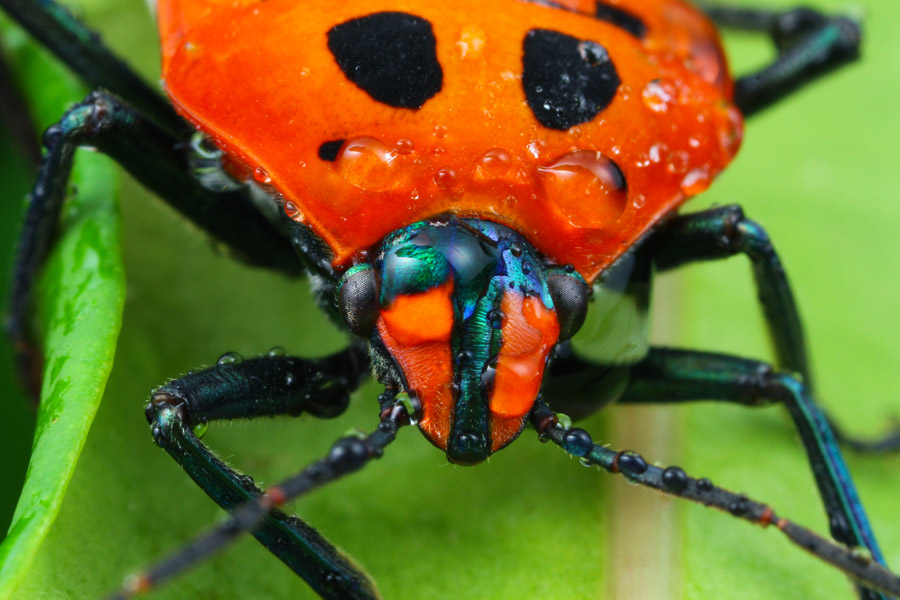 If you have any questions or comments about this post, please send me an email via the CONTACT PAGE.